Welcome to The Tax Lawyer - William D. Hartsock Esq. Tax Attorney Inc. A full service Tax Law Firm.
Our Services
How-To Successfully Defend A Tax Case
Free Consultation
The first step is getting to know the facts of the case and helping you understand your options.
Develop A Strategy
Based on the facts of the case and applicable laws and timeline, we will develop a case strategy.
Collect Facts
A deep dive into fact collection to ensure that nothing is overlooked and there will be no surprises.
Forensic Audit
We will perform a forensic audit to ensure that every figure is well documented and air tight.
Organize Documents
Our methodology for organizing all documentation makes facts easy to reference as we build your case.
Build A Solid Case
With all documentation in order, we will build a solid case to achieve the outcome that you want.
Presentation & Negotiation
This is where our decades of experience and skills in negotiation make all the difference.
Best Possible Settlement
Our expertise, experience, strategies, skills and processes have created a track record of success in achieving the best possible outcome.
All conversations with a tax attorney are protected under Attorney-Client Privilege and will never be shared with the IRS or FTB.
Top Attorneys in
San Diego 2015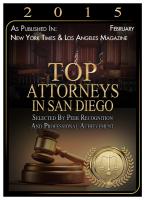 The Tax Lawyer William D. Hartsock, Tax Attorney Inc.
This tax law firm will use its best efforts, full staff and every known applicable law to protect your rights and interests against the IRS, FTB and EDD. It is our mission to attain the most favorable outcome possible for each and every client.
Tax Lawyers That Aggressively Defend Your Rights
Revenue agents will typically attempt to collect more information than absolutely necessary or try to find reasons why they should expand their collection of your information to include additional tax years, etc... Most people, CPAs, Tax Preparers and many tax attorneys will bend over backwards to give in to the requests of the revenue agent. Unfortunately, additional information can potentially lead to additional penalties or prosecution.
An experienced and aggressive tax lawyer makes all the difference. Everything with the IRS is a negotiation. They want to know how well you have documented the facts, they want to see how well you develop your case, and they want to see how well you know the law. That is why our firm begins by creating an impeccable record of the facts and then aggressively uses the law and the procedural protections of the IRS, FTB and EDD. In this way agents of the IRS, FTB and EDD are satisfied with your documentation and discouraged from pursuing any matters that are beyond the minimum scope of their initial investigation.
A Respected Personal Income Tax Lawyer
Since 1985 The Tax Lawyer, William D. Hartsock has worked with people to protect income, assets and personal freedom by mitigating penalties and interest, negotiating the most favorable resolution of tax liabilities possible and defending against criminal prosecution. We understand the effects that stress and worry from tax problems can have on a person and their family. Having tax lawyers with our experience, expertise and successful track record on your side is the first step in putting these issues in your past.
Our Clients
I have referred many clients to Bill Hartsock over the past 6-7 years for matters requiring the expertise of a tax attorney. Some had complex tax issues...others less complex. In every single case, the client would get back to me after meeting with Bill to thank me for the referral. They compliment him on his knowledge, his ingenuity in resolving issues, his friendly manner and his reasonable fees. I have never had anyone report anything other than an excellent experience. I will continue to refer clients to him...and to no one else. One could not have a better tax attorney experience than he and his staff provide. Thank you, Bill, for taking such good care of my clients.
Bill is great. Full of knowledge. He advised me on how to proceed with an EDD Audit Assessment, which ended up saving me tens of thousands of dollars. :) Truly appreciated the help on navigating the process.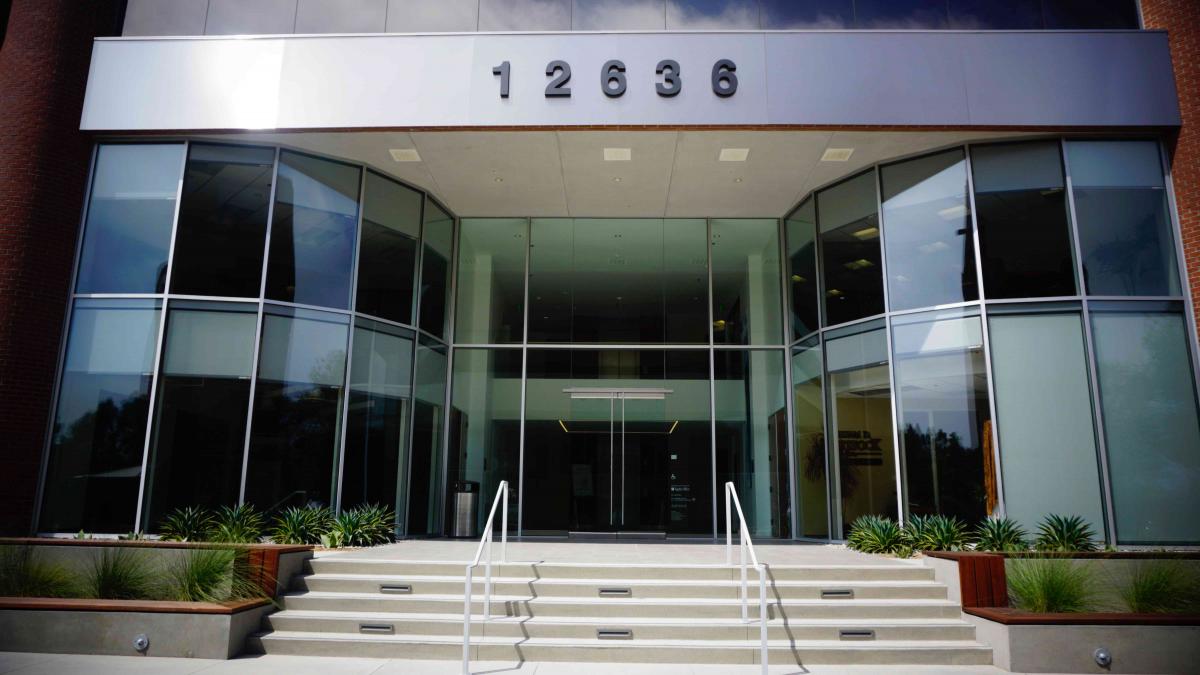 A Qualified Business Tax Lawyer
When working in business tax law our firm will first conduct an in-depth and thorough analysis of the financial statement to ensure the business is getting all of the tax deductions that it is entitled to and to ensure that we develop the key facts to the greatest extent possible. Typically our tax lawyers work with corporate clientele that consist of small to mid-sized businesses.
An Experienced International Tax Lawyer
William D. Hartsock, Esq. has been dealing with the IRS voluntary disclosure program since the 1980's well before it was a popular program. As a tax lawyer, Mr. Hartsock has been a leader in representing US citizens, resident aliens and those that pass the substantial presence to successfully navigate the voluntary disclosure program and avoid criminal prosecution by the IRS and Department of Justice for income and assets that are held outside of the US.
The Top Tax Lawyer In San Diego
William D. Hartsock has been a San Diego tax lawyer since the 1980's. Since 2009 Mr. Hartsock has been the Chairman of the San Diego County Bar Association, Pro Se Tax Payer Program and has been at virtually every tax court calendar call and he knows all of the revenue officers, special agents, appeals officers and settlement officers down at the local IRS office.
This firm deals with 100% tax law cases representing clients throughout California, and is intimately familiar with both the US Tax Court and the 9th District Court of Appeals.
Tax Law Books by William D. Hartsock, Esq.
If you are seeking counsel on virtually any area of tax law, Mr. Hartsock has literally written the book on it. Click any cover to view the book on Amazon.
Our Blog
FBAR requires reporting with respect to financial accounts "in…
Read More